Good morning! The past week I've been eating enough potato curry to curry myself out. So I figured I could share how I made it and others can try this easy way to use up some leftovers!
A bit ago I made veggie samosas. They consisted of 1 carrot, 1 potato, 1 onion, 2 cloves garlic, some peas finely chopped mixed with curry powder, S&P and sauteed. Then you add ~1/2c veggie stock and let it simmer down to thin it out. Afterwards you just add it to filo dough - and bake! I had a ton of filling leftover!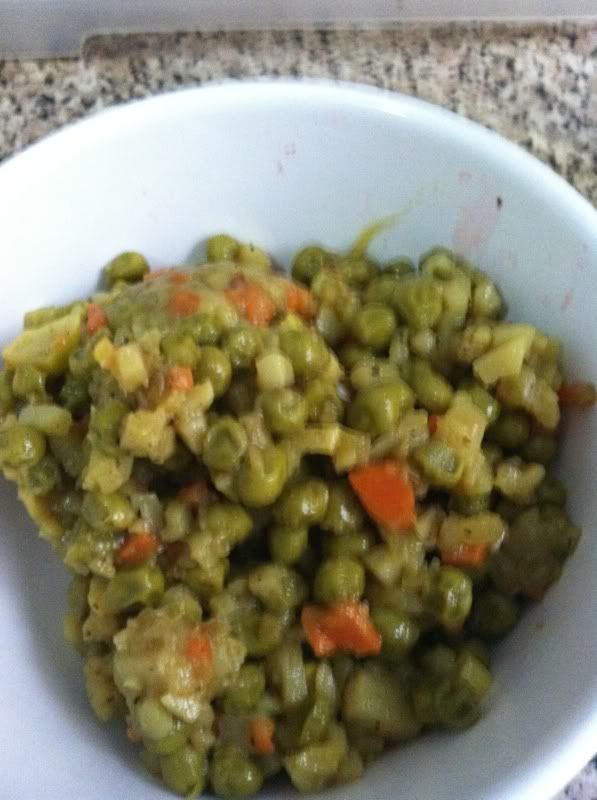 A girl simply doesn't need to eat THAT many samosas. Leftover filling!
As you can see - holy tons of extra filling, Batman! After thinking for a bit, I decided to make a faux potato curry with it.
I chopped up two more red potatoes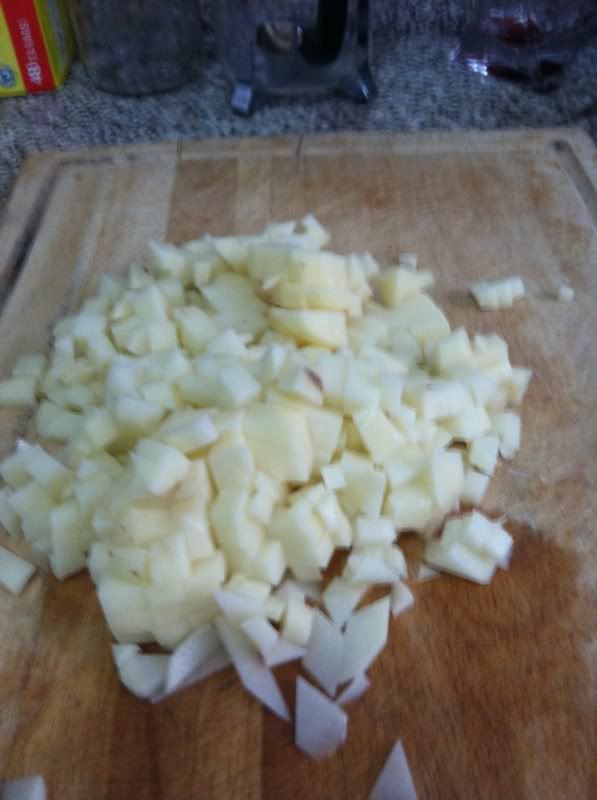 I removed the skins because they taste funny to me.
They went into the sautee pan with a spot of oil to soften a bit, then I added the leftover samosa filling, some more veggie stock, more curry powder, S&P and covered it to let it simmer for a while. "For a while" I mean about 20-25 minutes. I stirred it pretty frequently - once every 7-8 minutes to make sure nothing stuck to the bottom.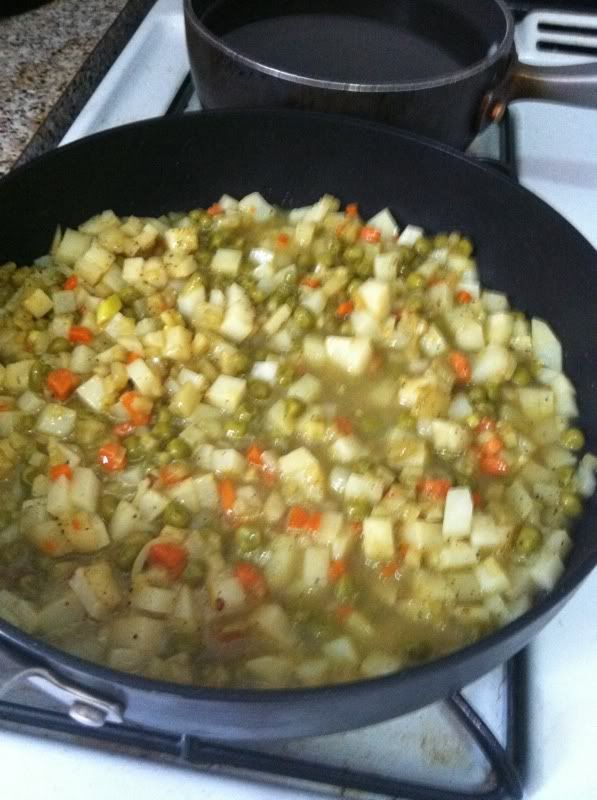 The water in the pot in the background is for blanching asparagus!
Afterwards it was a delicious, hearty faux curry that I really enjoyed! It packed wonderfully in my bentos for the week and tasted just fine warm/room temperature/or cold!
Hope you enjoy!