During hot months, I truthfully don't mind being in the kitchen.
Seriously.
Stop looking at me like that.
But for real, I don't mind the heat. It takes until it's over 80-ish in the apartment for me to turn the air on, and once I'm around the 75-ish degree temperature I turn it off and keep the windows/doors closed. If things are really bad, I'll take a dip in the condo pool but otherwise I'm okay with keeping hydrated and making sure I'm not doing a lot of moving around (<- no probs there!)
Today I woke up at 9am, took a run/walk around the complex and cooked pancakes for breakfast. I wasn't a fan of them so next time I'll try a recipe I saw on
Good Life Eats
for 5 Grain Pancakes w/ Flax.
I was going to go for a walk in the afternoon with Andrew but we had to postpone. I offered for us to walk twice as much tomorrow so we'll see! I'll need to be up early again for a doctors appointment.
Anyway, I was feeling a bit lazy and I had some leftovers for dinner. I had some leftovers veggies from when I had a
chicken sausage attack
earlier this week and some chicken leftover that Andrew made for fajitas last night.
I threw all that in a pan with some chopped sweet pepper and fresh kale, drizzled with a bit of lemon infused olive oil and ta da!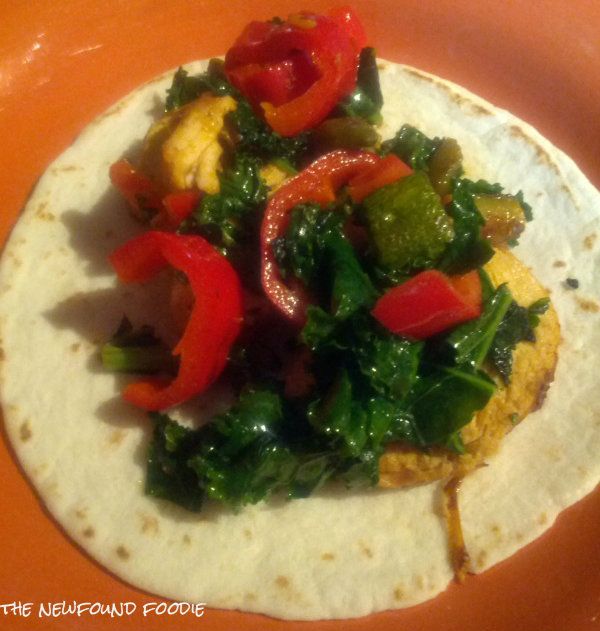 Of course that wasn't all of it, so I tossed the rest in a container and tossed it in the fridge.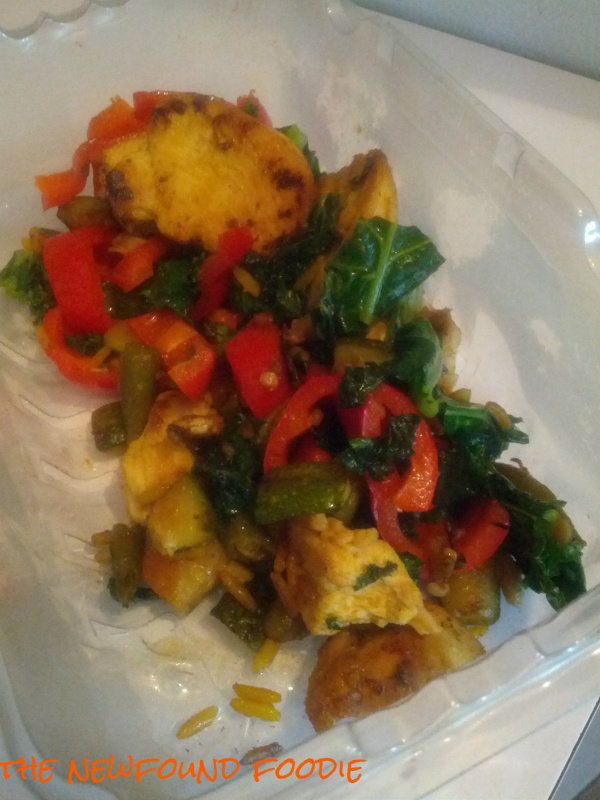 What you miss off camera: me shooing away the cat. See, even Kumari knows this is the good stuff.
So I ask of you,
what do you make with your leftovers? Do you keep sides from a finished entree to ensure you always have some quick veggies on hand?